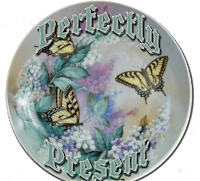 Activity was at a feverish pitch at the 'brown house' in Clinton, Oklahoma. We were preparing for the presence of our beloved Grandpa and Grandma Suderman. Dusting, vacuuming, putting away, cooking and cleaning was the order of the day. I heaved a sigh of relief as the last of the sweepings reached the back door of our house. . (It was always a temptation to whip the last dirt out the backdoor instead of the dustpan!)
Did they know that an hour before they came that we took showers and dressed in clean clothes? Did they know all the preparations that we made for their visit? Did they know that toys were put away? Did they know we were on our best behavior when they came?
We didn't argue, we minded Mom and Dad instantly while they were present. We took our cues from our parents. Grandpa and Grandma received the 'red carpet treatment' before we ever knew what Red Carpet Treatment was. We could hide who we really were for the few days that Grandpa and Grandma visited.
Grandma Suderman came to visit when our own children were small. Grandpa Suderman had gone to the presence of the Lord. The years when our children's Grandparents came for visits, we prepared for their visits with a more 'green carpet' treatment. They loved knowing our children for who they were…and loved them for who they were just as our LORD loves us unconditionally.
As time goes on, and we are the grandparents and great grandparents, we look to another Presence as did our parents and grandparents before us. That Presence is God, the LORD. The Great I Am. The Peace-Giver, Our Refuge and Strength. His Presence has been with us and has been all along. His Presence is with all who call on His Name.
His Presence is so perfectly present that He is with each of us as verse 13 of Psalm 139 tells us – For you created my inmost being; you knit me together in my mother's womb. The beginning verses (1-7) reveal the extent to which His Presence is present in our lives and hearts: You have searched me, LORD, and you know me. You know when I sit and when I rise; you perceive my thoughts from afar. You discern my going out and my lying down; you are familiar with all my ways. Before a word is on my tongue you, LORD, know it completely. You hem me in behind and before, and you lay your hand upon me. Such knowledge is too wonderful for me, too lofty for me to attain. Where can I go from your Spirit? Where can I flee from your presence?
Our LORD doesn't lose track of us, we lose track of Him. Satan doesn't miss a beat trying to deflect our joy and peace in our Creator. It is one thing to say sanctimoniously that everyone has the same amount of time – but it is another side of the story to busy ourselves in ways that side-track us from God. Something about our culture values 'back to back' appointments and 'wall to wall' busy-ness. Do we do this intentionally to try to escape the Presence of the Great I Am? This is delusion of the first order.
As I write this, I see so many things about me that I want to do. Busy-ness beckons me on every hand. I know I cannot hide from the Lord. I know the blessing of being His Child. I know the sweetness of His Presence. Yet circumstances and situations in the world call me with an ever-increasing pull. It is a choice to love, to forgive and to pray.
This week the importance of the veil of the world that lessens spiritual sight came through the verses of II Corinthians 3:15-18. In Jesus Christ we live an unveiled life. Even to this day when Moses is read, a veil covers their hearts. But whenever anyone turns to the Lord, the veil is taken away. Now the Lord is the Spirit, and where the Spirit of the Lord is, there is freedom. And we all, who with unveiled faces contemplate the Lord's glory, are being transformed into his image with ever-increasing glory, which comes from the Lord, who is the Spirit.
"The longer I live in Christ, the stronger His Presence is in my Life and the clearer that Presence is to me. His Creation is complexity within complexity and our relationship with The LORD is equally complex." A dear friend of mine said this to me this week. We can never fathom the depths of God. It is my prayer that the Presence of the Great I Am becomes ever more clear in my life through the years God has given me.
• "These things I have spoken to you, so that in Me you may have peace. In the world you have tribulation, but take courage; I have overcome the world." John 16:33
▪ God is our refuge and strength, a very present help in trouble. Therefore we will not fear, though the earth should change and though the mountains slip into the heart of the sea; though its waters roar and foam, though the mountains quake at its swelling pride. Selah. The LORD of hosts is with us; the God of Jacob is our stronghold. Selah. Psalm 46:1-3,7
▪ Cast your cares on the LORD and he will sustain you; 
he will never let the righteous be shaken. Psalm 55:22
▪ You will keep in perfect peace those whose minds are steadfast, because they trust in you. Isaiah 26:3.
He is jealous for me, Loves like a hurricane, I am a tree,
Bending beneath the weight of his wind and mercy.
When all of a sudden, I am unaware of these afflictions eclipsed by glory,
And I realize just how beautiful You are,
And how great Your affections are for me.
And oh, how He loves us so
Oh how He loves us,
How He loves us so
Comments? eacombs@att.net