Self-Control or God-Control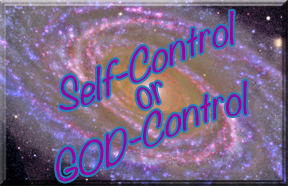 Imagine with me, a young girl, straight blonde hair escaping from the bonnet on her head and tied under her chin.

She is holding the reins to the horse, guiding the plow to make the rich black earth ready for planting.

Her Dad's instructions were to make straight furrows.

She eyed the fence post in the distance and made that her goal.

Sweat began pouring down across her young face and often blurred the sight of the fence post.

She wiped away the sweat and re-focused to create the straight furrow, as her Dad demanded.

After several rows, she wanted to rest.

She took another breath and renewed her determination. She was spurred on by the love and joy she would see in her Dad's eyes.
This is the self-control my Mother showed all during her life. The fence post was exchanged for a straight furrow to eternity with God.

The straight furrow was the way she lived life with joy and giving control of her life to God.

Mother's way of expressing thanksgiving and praise to God including the Doxology!
Without Self-Control, the fruit of the Spirit could not flow from the heart. It is named last, yet speaks of holy living in every aspect of our lives.

Daniel Lowrie, in his book, Love, Mend, Train, Send writes.

When God's glory is revealed, it does so in such a way that love is made manifest.

Mercy is his compassionate love and kindness is love's touch. Grace is his self-giving love, while justice is love making right what is wrong. Holiness is his perfecting love, and sovereignty the freedom of his love.
Our lives become a tapestry of love, joy, peace, patience, kindness, goodness, faithfulness and self-control with the jewels of mercy, compassion, kindness, grace, justice, holy living and freedom in Christ Jesus.
Have you ever desired something in the world so much you let nothing stand in your way?

Every decision in life, made daily, leads us to the one thing we desire most.

The small decisions count.

In today's world, our culture prizes tolerance and correctness to the point that we are enslaved to these earthly goals.

It is often lonely when our hearts are tuned to an eternal life where there are love and forgiveness. There is no forgiveness or love in following the cultural goal. The difference in a cultural and an eternal goal – is that the cultural goal will pass away.
Self-control is the fruit of the Spirit – with these qualities:
Peaceful, quiet, gentle, retiring, modest, sedate, self-contained.
Composed, serene, tranquil, deliberate, discreet, and steady.

Self-Control has to be practiced by turning away from cluttering our minds and hearts with chaos, murder, and lies.
How does the world see self-control?

Ellen Hendrickson, Psychologist, offers tips on how to achieve self-control.
#1 – Know That Self-Control Can Be Increased, it is inborn.
#2 = Define What You're Trying to Control –such as being late.
#3 –
Don't Rely on Brute Force – don't white knuckle it through
#4 – Reduce the Attractiveness of Your Temptations
#5 – Increase the Attractiveness of Your Task
#6 –
Modify Your Environment
#8 – Cut Yourself Some Slack
1.
It takes self-control to show true godly

love

instead of lust and infatuation—to love others not as the world loves, but as Christ loved us. "And walk in
love, as Christ
also has
loved
us and given Himself for us, an offering and a sacrifice to God for a sweet-smelling aroma" (Ephesians 5:2, emphasis added throughout).
2.
It takes self-control to have godly

joy

when we are facing a difficult situation in life. "Though now you do not see Him, yet believing, you rejoice with joy inexpressible and full of glory" (1 Peter 1:8).
3.
It takes self-control to get along with others and make

peace

instead of constantly getting into conflict. "Blessed are the peacemakers" (Matthew 5:9).
4.
It takes self-control to

patiently

bear with others rather than quickly condemning them. It's very hard to "be patient with all" (1 Thessalonians 5:14).
5.
It takes self-control to not automatically look out only for yourself but kindly

look out for other people (Philippians 2:4).
6.
It takes self-control to do

good, to go through the narrow gate toward life rather than the evil, wide gate toward destruction (Matthew 7:13-14).
7.
It takes self-control to be

faithful

and not have our faith shattered by the mocking of scoffers (2 Peter 3:3-4).
8.
It takes self-control to be a

gentle

servant of the Lord (2 Timothy 2:24), showing compassion and mercy with real love as God does with us.
Comments? eacombs@att.net