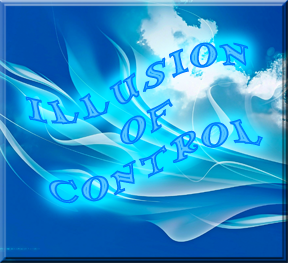 I opened my plan
book, and jotted down a few things to do on the agenda today.

I remember back to teaching, and the endless
planning that was necessary.

Some things
happened, some things didn't.

In every
classroom there are many levels of learning and not every child learns the
same.

I soon learned to teach with an eye
and ear to listen to the children's feedback.

When I began having
children, it was the same thing.

Plan.

The only baby book that was available for new
mothers then was written by Doctor Spock…and he recommended a strict
schedule.

Somehow my babies didn't
follow the prescribed schedule.

Ever.
Life is the same
way.

We can plan to clean, we can plan
an outing, and when it is written in stone, I become clueless when it doesn't
happen.

I feel as if I have lost
control.

Every day life's planning is
tentative to God's way and God's plan.
God gives us many choices, and one choice is choosing his way.

Choosing His Way gives peace.

He is in control, not me. This teaches me to
trust Him and obey Him at every turn.
Jeremiah 29:11 – is a
verse that is well known…."
For I
know the plans I have for you," says the

Lord

.
"They are plans for good and not for disaster, to give you a future and a hope
."
Our Master Planner has our good in mind.
He wants to give us a future and hope. Without hope, there is no will to
live.

Hope provides a sunshine day when
the storm rages all around us. Yet he allows us to choose Him, hoping that we
ultimately choose to trust Him in all we do.
We can never ever plan the way He does.
He is the God of all the ages, from Adam and on into the future we will
not see.
Proverbs, written by
Solomon, endowed with wisdom by God himself, has this to say.

We can
make our plans, but the LORD determines our steps…Proverbs 16:9.

You
can make many plans, but the LORD's purpose will prevail.

Proverbs 19:21
Clueless living is an
unawareness of God's great love and His desire to lead us and guide us through
the labyrinth of this world and its evil.
From Jesus Calling, by Sarah Young, she says, "My preference is for you to depend on Me continually, trust Me to guide
you and strengthen you.

This is how you
grow strong in your weakness."

Sarah
Young follows with verses from James 4:13-15 – Look here, you who say, "Today or tomorrow we are going to a certain
town and will stay there a year. We will do business there and make a
profit." How do you know what your life will be like tomorrow? Your life
is like the morning fog—it's here a little while, then it's gone. What you
ought to say is, "If the Lord wants us to, we will live and do this or that."
In Ephesians 1:9-11,
we read the Master Planner's way of bringing us ready to live with Him for an
eternity…
God has now revealed to us his mysterious plan
regarding Christ, a plan to fulfill his own good pleasure. And
this is the plan: At the right time he will bring everything together under the
authority of Christ—everything in heaven and on earth. Furthermore,
because we are united with Christ, we have received an inheritance from
God, for he chose us in advance, and he makes everything work out
according to his plan.
Can we depend on these words?

Can we truly be united with Christ and
receive an inheritance from God?

Will He
really make everything work out according to His plan?
What do we do? Will our days go better if we trust God
for every move?

Or do we need to control
our lives and try to know it all? No.

We
cannot love, forgive, have patience or be gentle with others without letting
Him teach us and give us strength to do so.

Lamentations
3:22-26 – speaks of the steadfastness of God's love and mercy.
The
faithful love of the
Lord
never ends!
His mercies never cease. Great
is his faithfulness;
his mercies begin afresh each morning. I
say to myself, "The
Lord
is my inheritance;
therefore, I will hope in him!" The
Lord
is good to those who depend on him,
to those who search for him.
So it is good to
wait quietly
for salvation from the
Lord
.
Remember the fish stories?
"The fish I caught was this big"…and then the arms reach out and the
measurement is from finger tips to finger tips.
How much are we to love the LORD our God? With all that is in us…holding
no corner of our lives back and hidden.
Jesus replied, "'You must

love

the

Lord

your

God

with all your heart, all your
soul, and all your mind.'
Matthew 22:37
As our life sees the sunset of our days, and weakness
and body ailments multiply, where do we turn?
There are no magic supplements or a Fountain of Youth for us.

It is then we lose all semblance of the
illusion of control in this world, and we turn our hearts to the Master
Planner.

We are thankful that the Master
Planner has planned a way for us.
We read in Ephesians 1:13-14 – And now you Gentiles have
also heard the truth, the Good News that God saves you. And when you believed
in Christ, he identified you as his own by giving you the Holy Spirit,
whom he promised long ago. The Spirit is God's guarantee that he will give
us the inheritance he promised and that he has purchased us to be his own
people. He did this so we would praise and glorify him.
Truly, all of us are invited to follow Jesus.

God purchased us through the blood of Christ
to partake in the promises.
My favorite is this promise, found in John 14:1-3 – "Don't
let your hearts be troubled. Trust in God, and trust also in me.
There
is more than enough room in my Father's home. If this were not so, would I
have told you that I am going to prepare a place for you? When everything
is ready, I will come and get you, so that you will always be with me where I
am.




Comments? eacombs@eacombs@cox.net