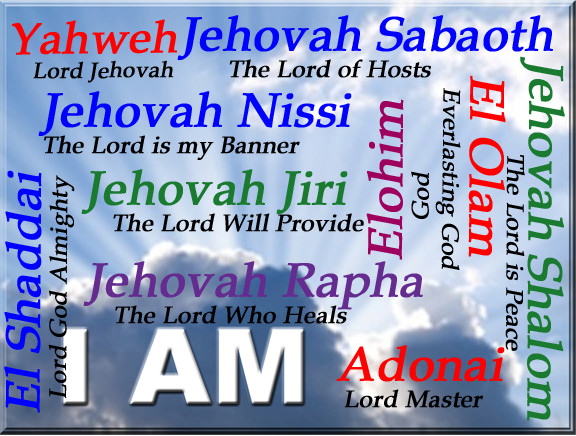 What is your name?

Were you named for someone?

What does your name mean? Did you ever not
like your name?

Did you ever look into
changing your name?

When I married I
wanted to marry someone whose last name would not cause my children to have to
sit near the back of the room as I had to do.
My name caused me some pain in
elementary school.

How could Mom have
named me such a name as Emily?

I could
have had an outstanding name like Betty, Mary, or Madonna.

I am named after my paternal Grandmother
(Grosmom), Emilie and my maternal Grandmother, Ann (a shortening of Anna).

Grosmom was interesting because she had
travelled from Saratov, Russia at the age of sixteen.

She spoke only Plauttdeitch (low German) but
could understand English.

We spent happy
moments together as I grew up.

I loved
many things about her.

She gave me
molasses cookies when I said Hi-hoopa.

I
still have no idea what that meant.

She
gave me enough licorice to cause my desire for licorice, red or black, to
disappear forever.

She taught me how to
count to ten in Russian. I loved her black hair bun that sat on the back of her
head.

I was mesmerized by the growth on
her neck that visually mimicked her heartbeat.
One day I found a book that gave
meanings of names.

Curious, I learned
that Emily means industrious.

Now the
name means 'hard working.' I liked industrious better.
An identity crisis is something we
deal with at times. Just who am I? Who am I in relationship to our surroundings,
to the people around us and to the world in general? How do we fit in? How do we belong? And to who? Or perhaps like Abram/Abraham, we
think we have all the answers. Then
along comes someone who turns our world upside down. Have you ever wondered how Abram could hear the
words, the LORD said to Abram, believe and go?
"Leave your native country, your relatives, and your father's family,
and go to the land that I will show you."
(Genesis 12:1)
There was no ID for Abraham to
see.

Abraham's faith was without
question.

When God asked him to take
Isaac to the mountain in the land of Moriah to sacrifice his only son, he
obeyed.

What went through Abram's
mind?

What would go through your
mind?

What did Isaac think?

As Abram raised the knife, he heard these
words: "Don't lay a hand on the boy!" the angel said. "Do not hurt him in any
way, for now I know that you truly fear God. You have not withheld from me even
your son, your only son." (Genesis 22:12)
At that moment, God knew Abraham's
Faith ID.

It was true and trustworthy.

Abraham's faith and name were
God-worthy.

Just as we consider our 'I
am' as a pinnacle of importance, we also realize that our time on this earth is
short, just a blip on the screen of life.
We need an 'I Am' to hold on to steady my course through this life.

Holding on to the Alpha and Omega, the
beginning and the end, the great 'I Am' is lasting and spans the time — until
time is no more.
Just as Abraham was willing to give
his only son to be sacrificed, Father God gave His One and Only Son to be
sacrificed for our sins.

Do we recognize
the 'I Am' of Jesus?
Jesus once asked his disciples who do people
say that I am – "Well," they replied, some say John the Baptist, some say
Elijah and others say Jeremiah or one of the other prophets."

Then he asked them, "But who do you say I
am?"

Simon Peter answered, You are the
Messiah, the Son of the living God."
Jesus told us throughout the New
Testament, Who He is.
•

"I AM the Messiah!"

John 4:26
•

"I am the bread of life." John 6:35
•

"I am the light of the world."

John 8:12
•

"I am from above.'

John 8:23
•

"I tell you the truth, before Abraham was
even born, I AM!"

John 8:58
•

"I am the resurrection and the life.

John 11:25
•

"I am the way, the truth, and the life."
John 14:6
•

"I am
the true grapevine, and my Father is the gardener."

John 15:1
•

"I am the good shepherd."

John 10:11, John 10:14,
"Where is your father?" they asked.
Jesus answered, "Since you don't know who I am, you don't know who my Father
is. If you knew me, you would also know my Father." John 8:19
A name is our badge of honor or
dishonor.

When we say we believe in
Jesus, He must be in our hearts, and we will cherish, obey, and trust Him as we
take up His Cross and follow Him.
Following Jesus is our salvation and the One Way.
For you have given him authority over
everyone. He gives eternal life to each one you have given him.

And this is the way to have eternal life—to
know you, the only true God, and Jesus Christ, the one you sent to earth. I
brought glory to you here on earth by completing the work you gave me to
do.

John 17:2-4
"I am the Alpha and the Omega—the beginning and the end," says the Lord God.
"I am the one who is, who always was, and who is still to come—the Almighty One."
Revelation 8:1
In Him, I Am, In Him, I Am – For In
Him I will be, Alive eternally.

He is my
Provider; He is my Healer, He is Peace, He is Love, He is my
Righteousness.

In Him, I Am, In Him, I
Am. For in Him I will be, Alive Eternally.
(
eac
)
Comments? eacombs@att.net